"You call that a kitchen?"
Well, what defines a kitchen anyway?
Check the boxes below if the following are necessary for a kitchen.
Appliances:
Refrigerator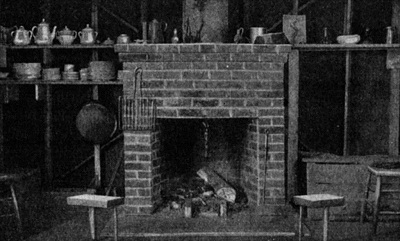 Microwave
Dishwasher
Stove
Furniture:
Closets
Cupboards (It says cup board, but you can put plates in there and call it a 'plateboard' if you prefer.)
Chairs
Table
Silverware: ('Goldware' qualifies for all vampires reading this blog)
Mugs, cups, glasses
Forks, knives, spoons, and our personal favorite, thick
Chopsticks, or was it thin?
In other words all utensils. Not to be confused with 'utonsils.'
Machines:
Mixer
Blender
Robot chef/housemaid from Japan that costs more than having your kitchen remodeled by Kitchen Magic.
---
In the olden days when great-great-great grannie was a wee babe, the kitchen was only a stone room with bug friendly cracks and a huge stone oven (if you were lucky).
This was when America was a younger country with fewer wrinkles and everyone lived on farms. There were kitchens that only had a hearth or stove. And while we have nothing against stone—we lust after Cambria quartz and we want the whole world to know—even grannie. It seems that those kitchens have something missing.
Not to mention it's an ugly kitchen. Dingy, dungeon, dark. Back then they had Dungeon Magic remodeling performed. Add some chains and bars and wala! It's no longer an ugly kitchen, but a beautiful dungeon.
While Dungeon Magic has gone out of business, Kitchen Magic is still around, and the words 'ugly kitchens' are not in our vocabulary.
---
You have just finished reading our third installment of our "Ugly Kitchens" series for this week. We hope you have been enjoying the little break from our usual popular kitchen cabinet designs, colors and styles advice and other kitchen remodel discussions. If you missed our introduction to the ugly kitchen series or our first or second ugly kitchen articles, you still have a chance to catch up. Also, don't miss our final installment of this series tomorrow, Friday the 13th..."The Apocolypse."