Nobody wants to grow old. Many of us wish for our fairer days. The solution to growing old is taking care of yourself. Of course, if your kitchen looks dated you will too.
Kitchens may not gain wrinkles, but entering into an ugly kitchen with 1960's décor screams old. Blech!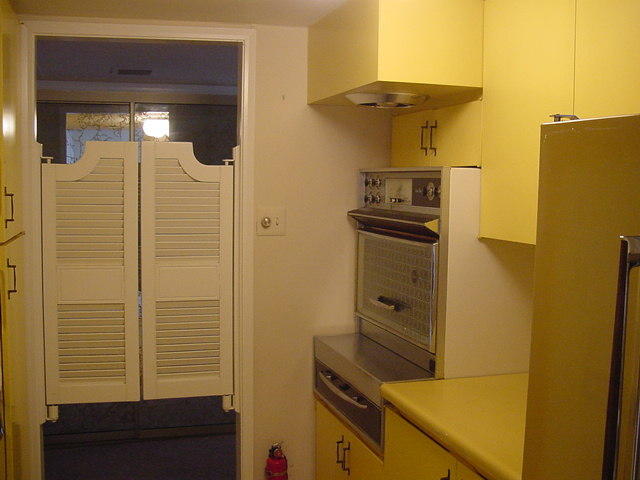 Photo courtesy of uglyhousephotos.com.
We have nothing against hippies, except for their style in kitchens. There is nothing like the nostalgic plethora of choices from the groovy old days. Raise your hand if you've witnessed the following:
Mucky mud BROWN CUPBOARDS. Don't blame us if you're on the receiving end of splinters.

SHAGGY orange RUG has enough static to replace your daily supply of hairspray. Every time you step on it, more of the floor boards and nails get revealed.

PEELING scroll yellow FLAKES on the walls. Have a peel on the house. Every visiting guest needs a souvenir.

Old newspaper YELLOW TILES. What is that cracking sound I hear every time someone tiptoes?
These ugly kitchen colors are awaiting their funerals. Put them out of their misery!
And remember; kitchen remodeling is far less painful than liposuction or plastic surgery. And there are no side effects either, except for maybe unexplainable satisfaction and joy.
---
In case you are new to our blog, we are taking a break this week from our usual more serious kitchen remodel talk to describe some of the ugliest kitchens imaginable. Tune in tomorrow for the next one in the series entitled, "The Limbo Kitchen."