In 2019, we shared 12 amazing Remodel of the Month kitchen transformations, each with a backstory as unique as their designs. Every month, these projects helped countless homeowners envision their own dream kitchens. As we say goodbye to this year, we wanted to take a moment to recap the projects that were most popular with our readers.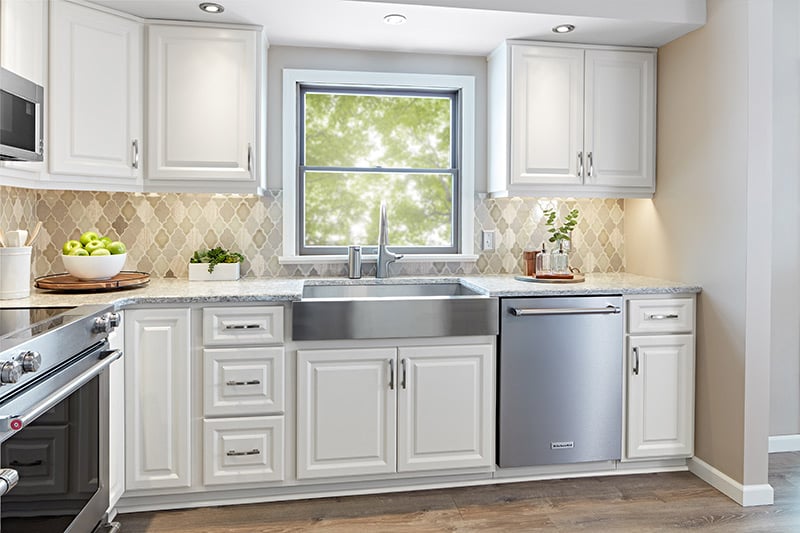 These Northampton PA homeowners' beautiful, light, and airy new kitchen incorporated low-maintenance, affordable cabinet refacing and clean, contemporary design elements. Finally, they could finally stop putting off their project, create their dream kitchen and start enjoying their new inviting and wonderful space.
Sneak Peek:
How to create a sense of openness without changing your kitchen layout
Making things brighter in your kitchen…even if you don't change up the lighting
See the impact that a seamless transitional floor plan can have
Combining white cabinetry and rich granite countertops for big impact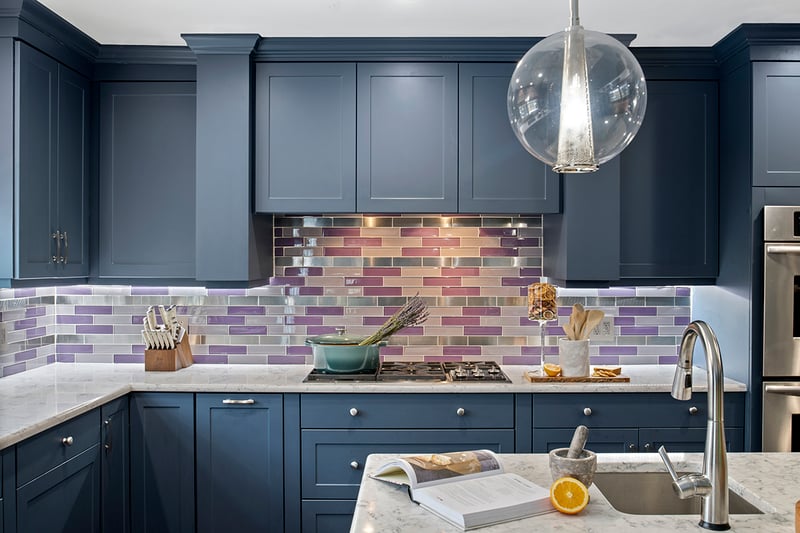 PHOTO CREDIT: Rayon Richards, 2019
This Dix Hills, New York, family brought plenty of vibrant color and joy to their specially-designed accessible kitchen. Our beautiful September Remodel of the Month kitchen has the added distinction of being featured in House Beautiful.
Sneak Peek:
How a burst of color can enhance an open floor plan
Combining warmth and fun in an accessible kitchen
Designer's inside tip on how to save 30 - 40% on your new kitchen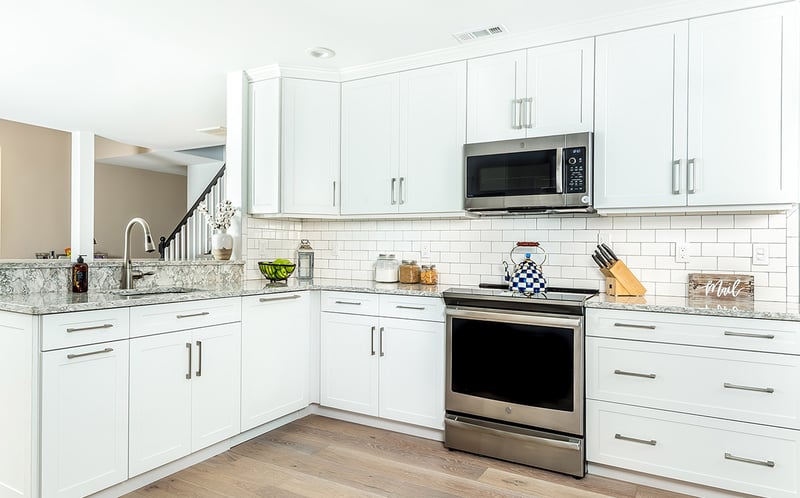 PHOTO CREDIT: PhotoSynthesis Photography, 2019
For this Toms River, NJ, couple, family is everything. That's why when they moved into their active adult community, they needed to remodel the dated kitchen that came with their house ASAP. It had to be transformed into the kind of warm and inviting gathering space they needed for visits and parties with family and friends.
Sneak Peek:
How to create a sense of space and brightness without changing the square footage
See creative, fluid ways to blend the kitchen with the dining and family rooms
Learn how this family was able to create an open feel and not sacrifice storage space
We hope these remodeled kitchens inspire you to transform your own kitchen in the new year—and new decade! Ready to get started? Schedule an appointment with Kitchen Magic today. Our design consultants will work with you to create a new kitchen you'll love.
Here's wishing you and yours a very happy, healthy, and prosperous New Year, from all of us at Kitchen Magic!
Looking for more inspiration? Sign up for our Kitchen Design 2020 Forecast below and be one of the first to receive this free report, right in your email box.