Kitchen design has come a long way since the 1940's when the "work triangle" kitchen floor plan layout first entered showrooms as the ultimate design for kitchen organization and efficiency.
The standard kitchen triangle consists of three primary work areas or points: the cook area/stove, cleaning area/sink, and cold food storage area/refrigerator. Traditionally, designers believed that positioning these points in a triangular layout, within 4-to-9 unobstructed feet of one another with each path from point-to-point equaling no more than 26-feet when added together, created the optimal arrangement for ease of movement.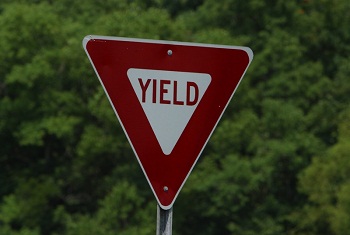 As time passed, frequent kitchen users quickly realized that the kitchen work triangle, typically situated with at least one point within standard bottom cabinetry along a single wall, or two points in a L- or U-shape cabinetry configuration, didn't always include enough countertop space or provide the best storage options. They also realized that when more than one person worked in the kitchen, a decrease in movement and an increase in accidents often occurred as multiple cooks attempted to perform different tasks within limited space or at the same work areas.
Homeowners have been thinking of newer, more efficient ideas when considering the design of their kitchens and the kitchen work triangle. Modern kitchen floor plans often incorporate commercial kitchen concepts, such as multiple work spaces situated along the paths of the work triangle, to offer kitchen users new freedom when preparing and cooking food.
One work space expansion to the kitchen work triangle is a centrally positioned kitchen island that features extra storage and countertop space and one or more sinks or burners. Another work space idea that offers additional freedom is a bake center near the refrigerator or wall pantry that features appliance shelving, extra electrical sockets, spice racks and bakeware storage.
Sometimes a simple renovation, such as a change to wider and longer countertops on one or both sides of the sink can improve movement within the triangle by providing extra food preparation areas. Additionally, many homeowners and kitchen designers have begun to focus on incorporating sliding and lift-style cabinet doors that don't block movement like standard kitchen doors that swing outward into pathways.
As you work on your new kitchen design with a Kitchen Magic specialist, keep in mind the many custom cabinetry and countertop options you can use with the kitchen work triangle to create your own ultimate kitchen layout.