Welcome faithful readers to 'Ugly Kitchen Week.' We will have a new unique ugly post each day this week, starting on Tuesday July 10th, 2012.
We are taking a break from our usual tips and discussions about cabinet refacing, kitchen remodeling and cabinet design so we can have a little fun describing some of the ugliest kitchens we could imagine.
The word imagine is key. The kitchens we will be writing about are not specific kitchens we have seen from our customers or anyone else. These articles will attempt to describe categories of ugly kitchens that may just bring to mind a kitchen you've encountered in your past--and ran for your life to get out of!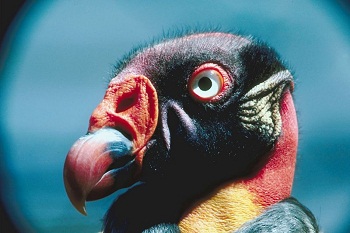 Here is a sneak peek of what you can expect:
1) Old Age Kitchen:
Oh, no! It's the 1960's all over again! A kitchen frozen in time and a post that will show up in regularly moving time on Tuesday, July 10th 2012.
It's not that far out, it's tomorrow.
2) The Limbo Kitchen:
This post is not about dancing. Neither is it about the afterlife where certain types of dancers can end up (kidding). It is about a kitchen that is waiting an eternity to be remodeled, even though the kitchen is not at fault. Pay the penance on Wednesday, July 11th.
What happens when a kitchen isn't a kitchen? Kitchen identity crisis syndrome. Check it out on Thursday July 12th, 2012, or face the punishment of incarceration!
4) The Apocalypse:
What everyone has been waiting for, Friday the day of the apocalypse. The finale to our Ugly Kitchen series does not end with a microwave bang, a stove induced fire, a dishwasher flood, or a broken freezer ice age. So what does happen? Find out on Friday, July 13th 2012. (Apocalypses usually happen on days with the number 13.)
Mark the following dates on your calendar or subscribe to our blog so you don't miss them:
Old Age Kitchen: Tuesday, July 10th, 2012.
Limbo Kitchen: Wednesday, July 11th, 2012.
Dungeon Kitchen: Thursday, July 12th, 2012.
The Apocalypse: Friday, July 13th 2012. (We hope).
Log onto the Kitchen Magic blog each day this week. And feel merry about how much better your kitchen is compared to these ugly kitchens…either that or it just may be time to upgrade your kitchen.