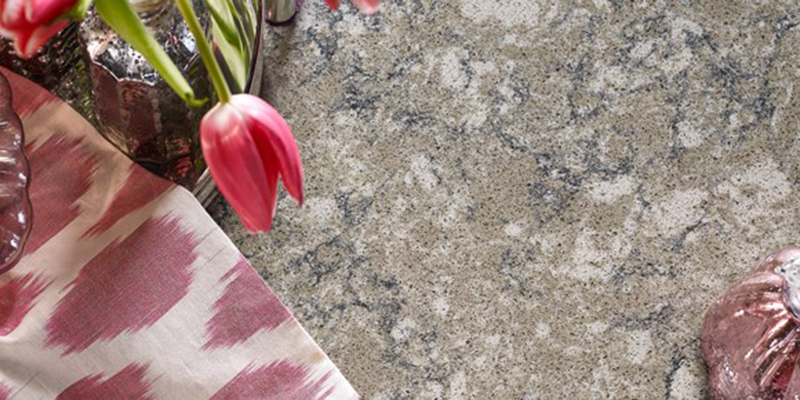 Looking for a stone countertop look with none of the upkeep and brittleness problems of real granite?
Zodiaq and Quartz
Two good and affordable alternatives offered by Kitchen Magic are Silestone or DuPont's Zodiaq.

Zodiaq and Silestone are mostly quartz crystal, giving it the depth and radiance of natural stone without its imperfections. The material has both the durability and performance of quartz, one of nature's hardest materials. It also has many times the flexural strength of granite, making it ideal for countertops.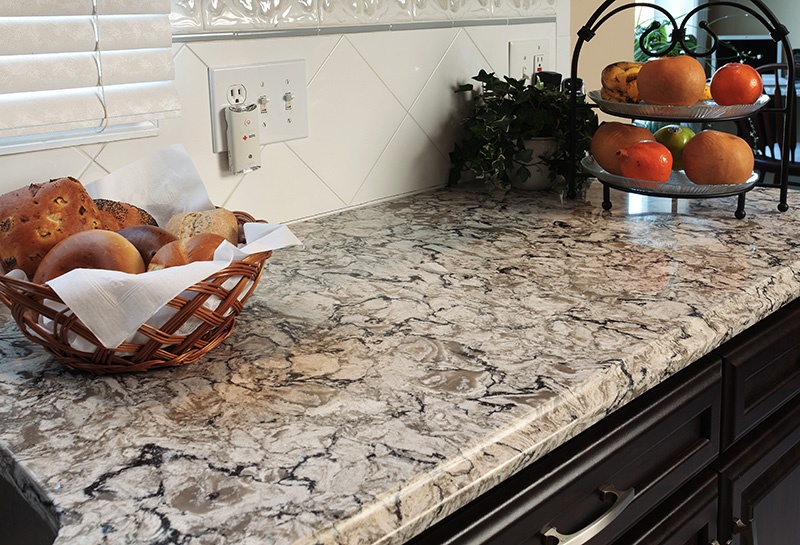 The Cons of Granite
Real granite has a number of drawbacks. Although any people think that it ecologically responsible because it is natural, it is not. Granite for countertops is mined overseas in unsupervised conditions and shipped to the U.S., wasting energy.
Granite is brittle and porous. It needs to be sealed regularly once installed, meaning dangerous volatile organic compounds (VOCs) are released in your kitchen twice a year. Granite's porousness also means that liquids can seep through and mold can grow on the underside. And there are concerns with granite about radon, as well.

The Pros of Quartz
Zodiaq and Silestone are non-porous, and don't need periodic sealing. Although durable, they are not heat- and scratch-proof, so use of a trivet for hot pots and a cutting board for chopping and slicing is recommended.
Silestone or Zodiaq will maintain its lustrous appearance for many years with just a damp cloth or paper towel and a non-bleach, non-abrasive cleanser, if necessary.
Both are available in a wide range of fashion colors sure to complement any palette. To find out more, give us a call at 1-800-237-0799.