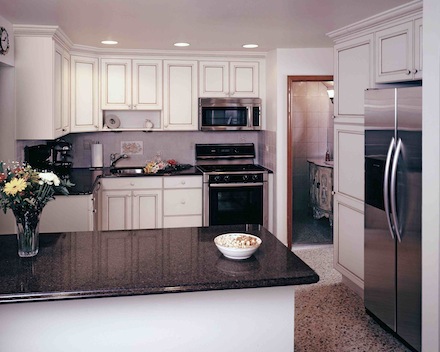 Everyone knows the housing market is weak, and the value of your home is not what it was a few years ago. Wouldn't you like to increase its value even if you don't plan to sell it?

Recently, Remodeling Magazine evaluated the top remodeling projects, how the cost-to-value has changed since the housing market implosion, and which projects are still worth the investment.

According to the magazine, you can expect to recoup 71% of the cost of a major bathroom remodel in higher home value. If you'd like to see how affordable a remodel like that can be, visit Bathroom Magic or call 1-800-366-4334 for a free in-home estimate.

A major kitchen remodeling job will return 71% of your investment in increased home value, while a minor kitchen remodel or refacing returns almost 80%.
For a free in-home estimate from the region's most reliable kitchen remodeling/refacing firm, call (855) 573-3223. You'll be glad you did.