From Sonia J. in Tenafly, NJ, a couple of helpful uses for baking soda.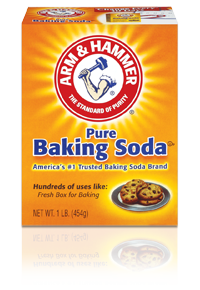 Add baking soda to your dishwasher to remove stains and odors. Baking soda also can be used to remove burned food from a pan; sprinkle it on the burned part, then add hot water and let it soak.
A quarter cup of baking soda dissolved in a quarter cup of hot water makes a good cleaner for the interior of a microwave oven.
To remove garlic and onion smells from a cutting board, rub baking soda on the board for one minute, then rinse. (Baking soda will also remove onion and garlic smells from your hands.)
Finally, Sonia advises that ¼ cup of baking soda, ½ a cup of vinegar and a gallon of hot water will remove grease and grime from kitchen appliances.
Feel free to share your housekeeping hints here.