It's back-to-school and back-to-work time, meaning it's also back-to-busy time. So let's get back to the basics with some easy and inexpensive ways to organize your kitchen space this year. Here are three simple organizing categories that will maximize countertop, cabinet and fridge space to minimize mindless kitchen clutter.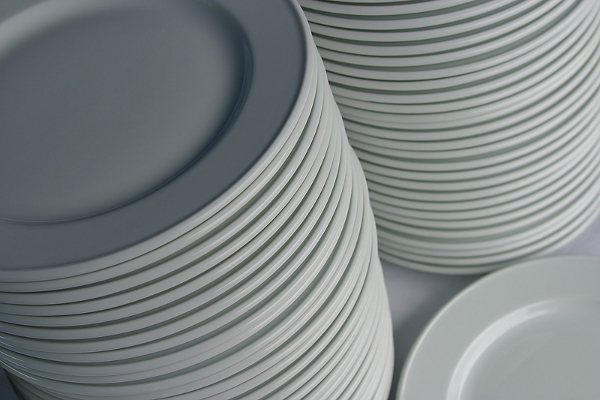 Optimize Your Fridge Space
Let's face it - the centerpiece of any kitchen is what's cooking; so the more space available for drinks, snacks and dinners, the more big smiles and full bellies you'll have at your table. To create more room in your fridge, you can use wire shelf risers to place smaller items on top, and larger items underneath. Wire shelfs can be found at many full-service stores, and usually cost under five dollars. To avoid rust spots, use vinyl-coated risers, which can also be hung from another shelf within your refrigerator to make space for an extra bread rack. To better store beverage bottles, place a collapsable wine rack in your refrigerator and store bottles on their sides. Most collapsable wine racks are made of plastic, making them inexpensive, able to cut in order to fit any space and easy to clean. Another great tip for storing smaller items, is to place a small plastic turn table on the top shelf of your fridge. A turntable makes keeping smaller items together easier, and keeps you from searching through the top shelf to find that small bottle of maple syrup.
Organize Your Cabinets & Drawers
The best way to organize your cabinet and drawer space is to purchase some much needed additions. A pull out spice rack organizes your spices in one spot for easy use and find, and keep organize spices in their own designated area. Kitchen Magic offers spice racks so slender they appear as decorative portions of your kitchen. Lazy suzans are a great way to maximize space in your kitchen, with a turn style that keeps items from stacking, thus creating a mess. Blind lazy suzans use the same concept, but are shelving units applied to corner cabinets- truly optimizing corner space usually forgotten. Roll out cabinet drawers can be placed within cabinets to create space on top of space inside your cabinets, leaving room for smaller accessories. A two-tier cutlery drawer is the best way to organize your utensils. Rather than fishing through sharp knives to find a spoon, plastic cutlery drawers and wooden knife inserts are a great option.
Utilize Your Pantry, Walls & Countertops
You can also use your pantry to store glassware, by using a serving tray to open space in your cabinets. Place large glasses upside down on a shelf, then place a plastic serving tray on top, and more glasses upside down atop the serving tray. You can also use tension curtain rods to store baking sheets, cutting boards and platters in your pantry- keeping the large, difficult items safely organized. Also uses tension curtain rods to hang pots and pans from your walls, and organize the accompanying lids with a wooden peg rack inside a close-by cupboard. On the countertop, use a decorative cake tray to keep your essential items, like salt and pepper, on your countertop and on hand - while keeping everything else safely in their places!