Although the popularity of different kitchen design elements can change at a moment's notice due to consumer interest and additional factors, certain elements take center stage this year over others.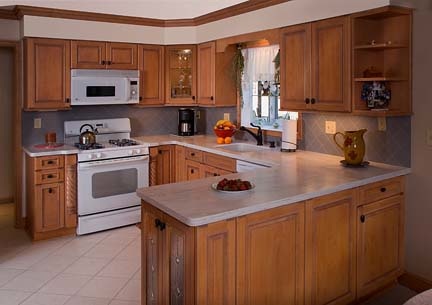 In 2013, cabinet door trends focus on simplicity, convenience and functionality.
Styles
Instead of standard doors that feature inner panels with rounded edges such as eyebrow arches, double step work, decorative scroll work or appliqués, the focus is on uncomplicated door styles that feature straight door edge and panel lines.
Frameless doors that cost less, hide the cabinet box and provide additional drawer storage space, are another trend.
Door styles include thick overlay flat slab doors, and recessed standard or shaker doors with square or rectangular flat panel-in-door-frame designs, as seen with Amesbury; as well as raised or recessed flat panel-in-frame designs with straight vertical grooved lines, as seen with Yardley.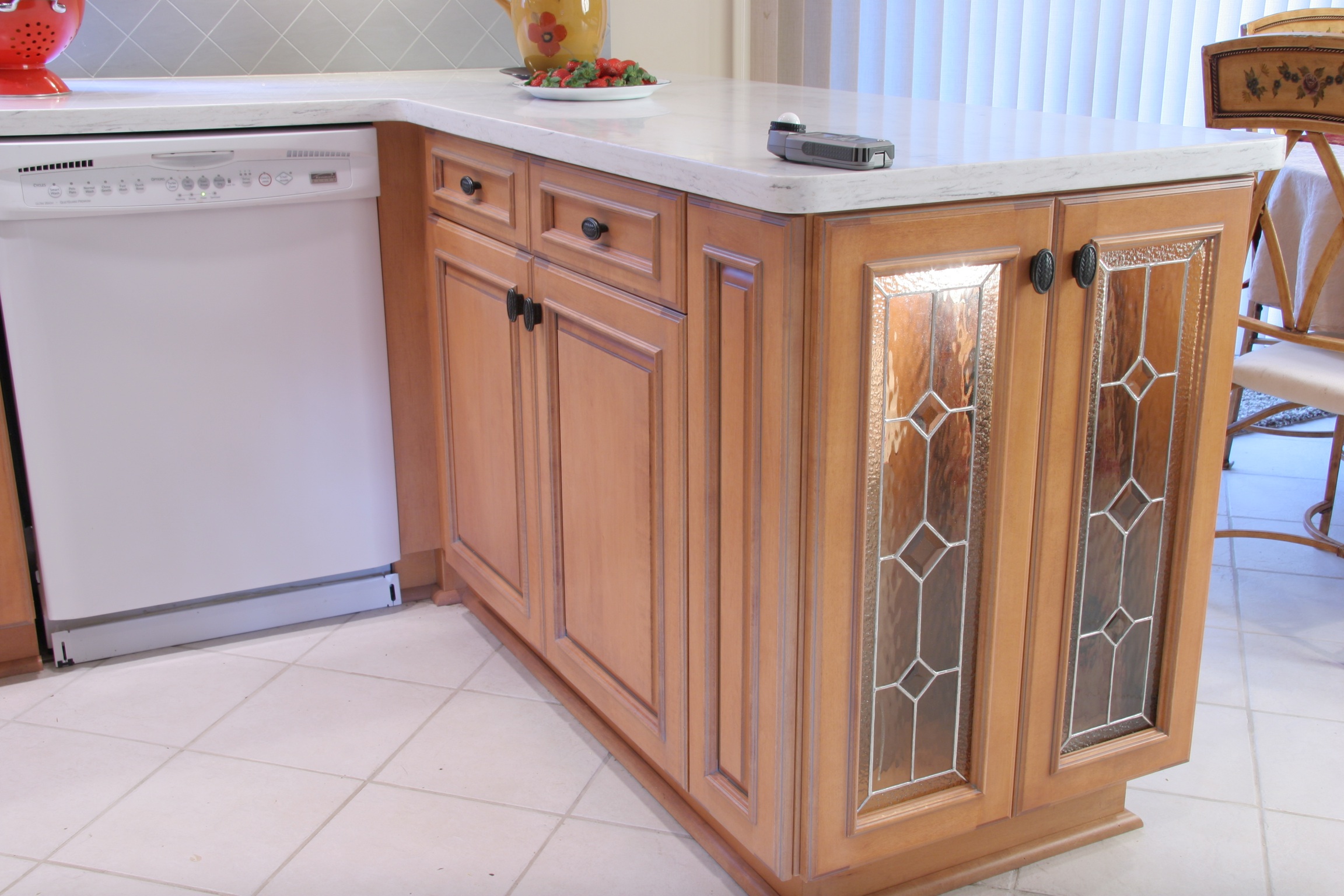 Hardware
Hardware trends focus on hidden door elements and designs that make kitchen cabinet doors less cumbersome, such as European-style hinges and slides, and doors without obvious handles. If the homeowner absolutely wants door handles, modern straight bars and scallop pulls come out on top.
Additionally, instead of doors on exterior hinges that open to the right or left and can accidentally swing shut, some consumers want doors that offer quick and easy access that also stay open until pulled shut, or even doors that lift up and down or slide right or left.

Materials
More affordable, high quality faux materials, such as laminate, designed to look like real wood or paint, are the name of the game in 2013 for cabinet door trends. They provide durable surfaces that are easier to clean than their natural counterparts are and these doors are easier to replace if damaged. Color trends include natural unfinished or stained wood shades, as well as white and gray paint shades; and the use of bright contrast paint on the inside back of cabinet boxes behind glass doors.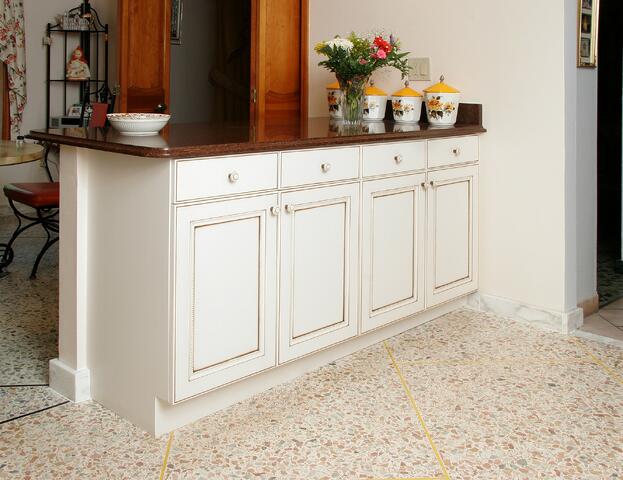 Extras
Custom trends allow an extra touch of personality to a kitchen without using decorative accessories, such as a slight door face eased edge for extra 3-dimensionality or mixed door styles and arrangements that shake up a kitchen's overall look. For example, removal of some cabinet doors to create open spaces mixed with closed ones; mixing glass types, such as clear, chipped and water, in one kitchen; or mixing glass doors with solid doors.