Selecting your cabinet design is one of the most important decision you will make when it comes to your kitchen remodel. The cabinets comprise the largest visible square footage in your design so, in most cases, they are the driving force when it comes to how your kitchen presents itself upon completion.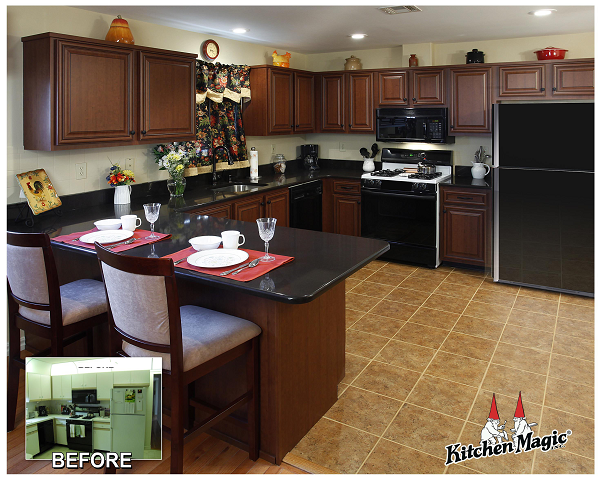 Thus, the decision becomes: do we rip everything out and build new custom cabinets, or do we reface the cabinets we have?
Refacing Kitchen Cabinets is an Efficient Solution Across the Board
Before we discuss the costs, it's important to understand what "cabinet refacing" really means. At the basic level, the cabinet refacing process preserves the skeleton and cabinet boxes and then adds a new finish, new door styles and potentially new interior cabinet and drawer organization as well. When Kitchen Magic does the job, you also benefit from our proprietary double-lamination process that structurally reinforces the existing skeleton.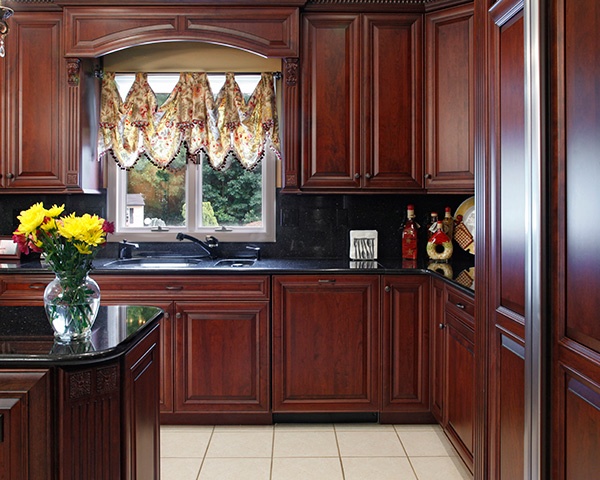 Your refaced cabinetry will have new:
Doors
Drawer Fronts
Drawer Boxes
Hardware
Depending on your style preferences and tastes, you can also add new:
It's like your cabinets get dressed in a whole new set of clothes and then get to don a few fun accessories too.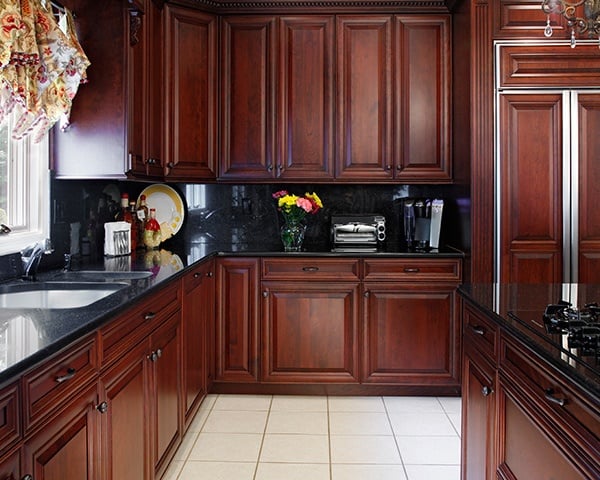 Plus, one of the biggest benefits of refacing your cabinets (besides the cost-savings) is how eco-friendly they are. Tearing out cabinets creates a tremendous amount of waste. Refacing saves the majority of that waste from ever making its way into a landfill. Plus, cabinet refacing is time- and energy-saving as well so your kitchen design can move much faster.
When you hire Kitchen Magic to remodel your kitchen we will:
Evaluate your current design.
First, we want to take a look at your existing kitchen layout and see what works and what doesn't. If you are going to reconfigure the whole thing, cabinet refacing might not be the best solution for you and we can discuss custom cabinetry or perhaps our "hybrid solution." If your basic layout will remain the same, we'll discuss your refacing options in greater detail and you can use custom options for a new island, to add a peninsula, extra storage, etc.
Choose the best cabinet style.
Cabinet refacing does not limit your options in anyway. You can have any look, style or color you want. From ultra-traditional cathedral style doors with beautiful wood flourishes to streamlined, flat-paneled laminate or lacquered doors for a modern motif, your refaced cabinetry can be anything you want it to be.
Plan the functional upgrades you want.
Cabinet spaces and drawers used to be plain empty boxes with shelves and a few drawer dividers. Now, your refaced cabinets can be amended with all of the bells and whistles that come along with custom cabinets. These can include a variety of options, but some of the more popular items are:
Pull-out pantries and spice racks
Organized corner cabinets with lazy Susan or pull-out options
Message centers and charging docks
Wine storage
Built-in coffee bars and other gourmet kitchen design options
Pull-out pots and pans storage
Soft-close hinges and drawer closers (no more disruptive *bangs* from kids, early birds and night owls)
So, How Much Does Cabinet Refacing Cost?
Now, for the part you've been waiting for. On average, refacing your kitchen cabinets is only half the cost of using custom cabinetry and it is significantly more cost-effective than using semi-custom cabinets. Of course, the door styles and finishes you choose will affect the total costs but our clients are always amazed at how much money they save by choosing to reface their cabinetry.
Our advice? Don't even think about building custom cabinets for your kitchen remodel until you've met with a professional designer and see firsthand how amazing refaced cabinets can be. You'll be helping to save the planet as well as your pocket book! Contact Kitchen Magic to schedule a consultation.